Mitsubishi Outlander vs Hyundai Santa Fe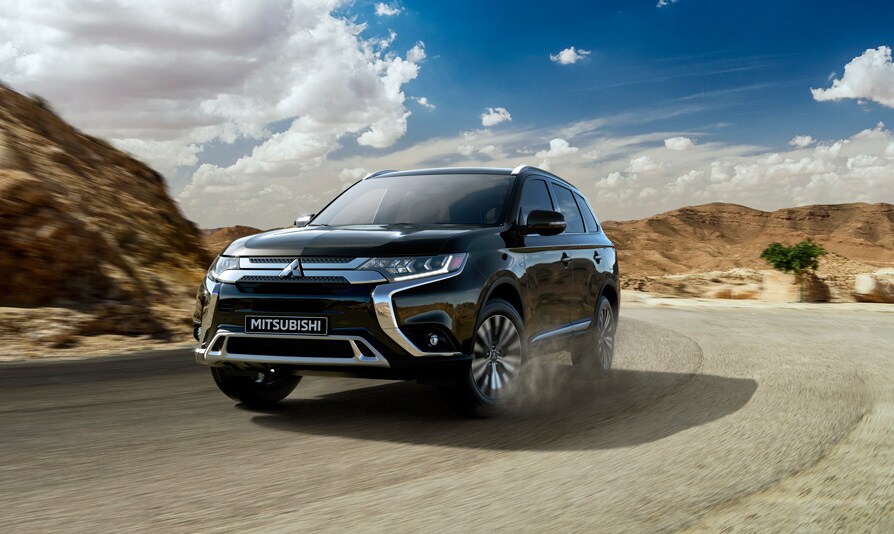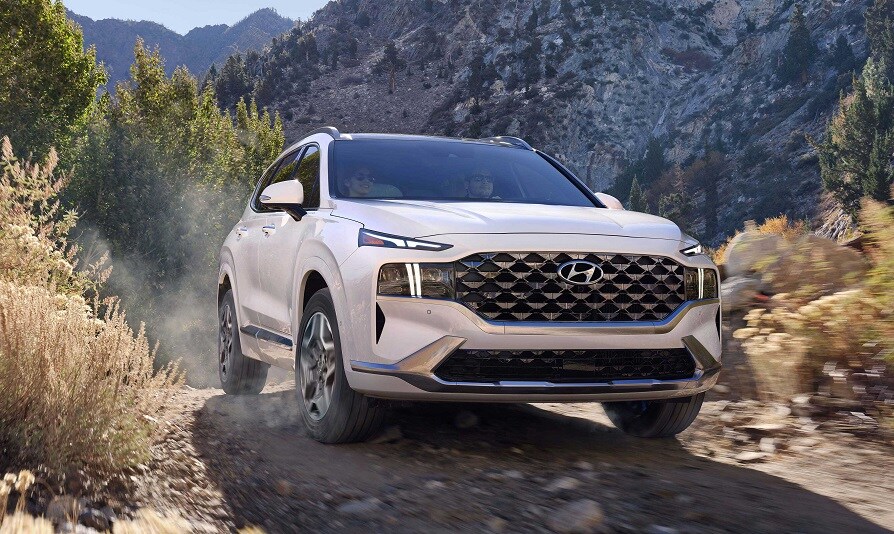 Mitsubishi Outlander vs Hyundai Santa Fe
North Bay Mitsubishi in North Bays' Mitsubishi home treats every client with paramount concern. We carry a new inventory of Mitsubishi line-up, including the Mitsubishi Outlander, Hyundai Santa Fe, among others.
Our commitment and excellence have been demonstrated all offer the North Bay, Ontario, and its surrounding areas. That is why the North Bay Mitsubishi is the most preferred Mitsubishi dealership in North Bay, Powassan, Sturgeon Falls, South River, and Mattawa.
Below is a Mitsubishi Outlander and Hyundai Santa Fe comparison that carries all the important information you need to know about the two vehicles. Choose the right Mitsubishi that works best for you.
Mitsubishi Outlander vs. Hyundai Santa Fe
The Price Points and Engine Features
The Mitsubishi Outlander comes with more space, adventure, and excellent control. Its price slightly lowers than most SUVs on the market. The engine of the Mitsubishi Outlander is a four-cylinder 2.4L.
On the other hand, the Hyundai Santa Fe has a four-cylinder 2.5L engine that can easily produce unobstructed automatic speed transmission. Its prices range depending on the trim and available options you choose to have.
You've released that the Hyundai Santa Fe is slightly more expensive than the Mitsubishi Outlander. Mitsubishi Outlander also has a relatively smaller size of cylinder engine compared to the Hyundai Santa Fe.
Interior Comfort Differences
When it comes to interior space, the Hyundai Santa Fe has a smaller sitting space. That makes the Mitsubishi Outlander the best SUV choice if you're planning to chauffeur a more significant number of passengers.
The 2020 Mitsubishi Outlander has sufficient space; therefore, you won't feel cramped on your legs or your styles' limitations. Its interior comfort comes complemented with sophisticated technology ranging from a sizeable display screen to a powerful sound system. 2020 Mitsubishi Outlander has cozy heated steering to make your ride something better.
The 2020 Hyundai Santa Fe has a sitting space that can accommodate up to five passengers only. Worthwhile tech features and concrete designs boost its interior comfort. The cabin is beautiful. It's filled with various contemporary options, including heated and ventilated seats, a digital gauge, and head-up displays. The Hyundai Santa Fe infotainment and connectivity offers an enjoyable experience.
Exterior Dimensions
The Outlander 2020 has an eye-catching exterior. Its great style illustrates how this SUV is ready for action. LED headlamps and fog lamps have a sophisticated refinement that clearly expresses the bold-look of Outlander 2020.
The beauty of the Mitsubishi Outlander is how it's able to handle manoeuvrability seamlessly. It brings extra versatility that accurately fits into your lifestyle. The Mitsubishi Outlander is a seven-seater with exceptional dimensions in width and length.
The Hyundai Santa Fe exterior also shows the outstanding design and practicality of a hard-working SUV. Its curb weight ranges from 2591 to 4085 lb.
The Hyundai Santa Fe is known to outstand its rivals for years now. However, the Mitsubishi Outlander is an excellent top-range SUV that offers more space and other extraordinary features you've been thinking about wanting.
Hyundai Santa Fe's five-seater space is the best one to have if you don't ask too much. However, if you need more than that, please consider working with the Mitsubishi Outlander.
Both cars need the same amount of gas after covering a similar distance. Cost is the primary consideration that many people look into before acquiring any car. For these SUVs, Hyundai Santa Fe has been noted to be more expensive.
Mitsubishi Outlander and Hyundai Santa Fe have the same distance charges. When it comes to towing capacity, the Hyundai Santa Fe is known to haul a significantly enormous amount than the Outlander.
Mitsubishi Outlander is a better choice SUV for various utility performances that demand power. Its safety features are remarkable, with an NHTSA rating of more than 4 Stars. The build and price of the 2020 Outlander are a better one to consider for drivers.
Additionally, The Mitsubishi Outlander comes in seven different colours: Orient Red White Pearl, Cosmic Blue White, Titanium Grey Black Pearl, and Cool Silver.
Contact us Today!
North Bay Mitsubishi has the option to buy online when you're considering getting the Mitsubishi Outlander. We are ready and expertly prepared to serve you. We have an inviting new inventory of Mitsubishi vehicles that you've been looking for. If you need more information about the Mitsubishi Outlander, please contact us or schedule an appointment today.
Mitsubishi Outlander Inventory In North Bay, ON
The Mitsubishi name and all trademarks are managed by Mitsubishi Auto Canada