2020 Outlander Safety Features in North Bay, Ontario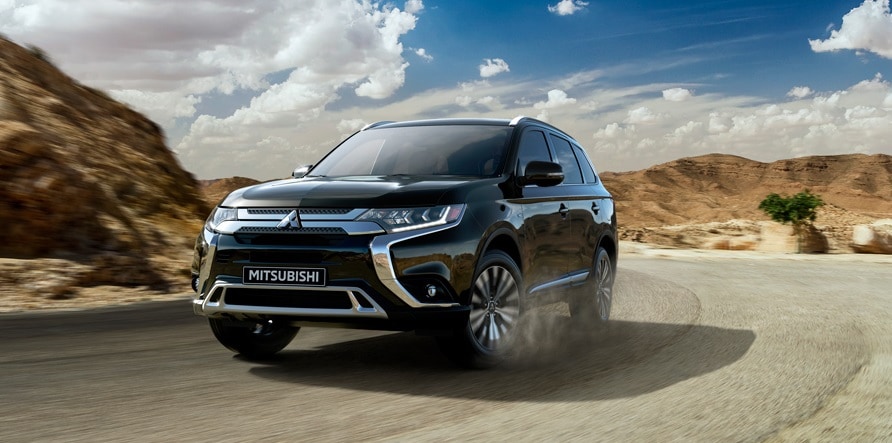 2020 Outlander Safety Features in North Bay, Ontario
If you are looking for a 2020 Mitsubishi Outlander in North Bay, Ontario, contact us today. North Bay Mitsubishi is the top Mitsubishi dealership in North Bay, Powassan, Sturgeon Falls, South River and Mattawa, Ontario. The Outlander is one of Mitsubishi's best-regarded vehicles and a standout in the compact SUV class due to its excellent power, reliability and safety.
Safety Features Overview
Given Mitsubishi's reputation for attention to detail and quality, it comes as no surprise that the Outlander is packed with valuable safety features. Standard features like side-curtain airbags, traction control and four-wheel anti-lock brakes with brake assist technology help you mitigate accidents or protect you in the event of one. Beyond these features, the Outlander has many driver-assist features that can help you avoid dangerous situations before they even happen. You can select options like Forward-collision Warning and Automated Emergency Braking to improve your reaction time while driving. Blind-spot Monitoring and Rear Cross-traffic Alert systems protect you from hazards that are difficult to see without the help of technology. Lane-departure Warning and Lane-keeping Assist systems ensure that your car is in the safest location as you drive. These features protect you from the dangers that can come from inattentive or careless driving.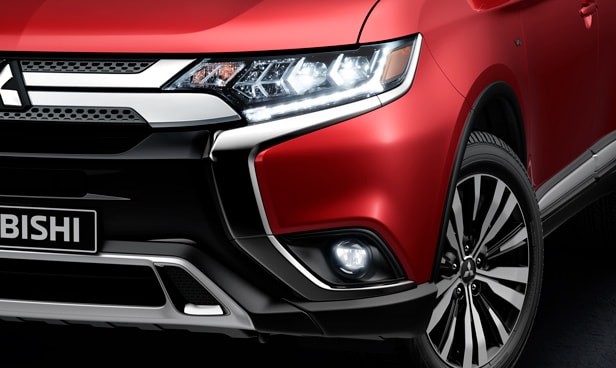 Experts note the vehicle's excellent crash-test and impact ratings in most 2020 Mitsubishi Outlander Safety reviews. For example, the Insurance Institute for Highway Safety (IIHS) has given the Outlander "Good" ratings for all types of impacts. This rating allows you to proceed with the confidence that you and your family will be safe in the event of an accident. When rated by the National Highway Traffic and Safety Administration (NHTSA), the Outlander received four- and five-star (out of five) reviews in all areas. All-in-all, the Mitsubishi Outlander is considered one of the safer crossover SUVs on the market today.
2020 Mitsubishi Outlander Reviews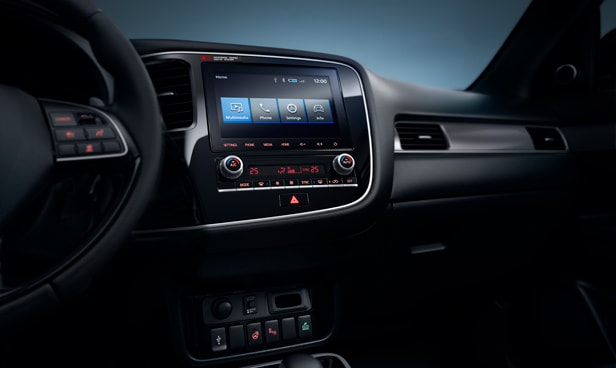 When subject to more general reviews, The Outlander also shines. Because of its excellent array of standard features, buyers don't have to purchase the most expensive trims to get superior convenience and performance. Likewise, the Outlander continues Mitsubishi's tradition of reliable performance and comfort. It is an excellent vehicle for families, as it can handle long road trips, weekend projects or a daily commute with ease and style.
Financing Options
Contact us to learn more about the Outlander and other Mitsubishi vehicles. Whether you want a new or used car, we can help. Our Finance Centre has several options if you wish to buy, lease or finance your vehicle. You can complete an online finance application to expedite the buying process.
2020 Mitsubishi Outlander Inventory in North Bay, ON
The Mitsubishi name and all trademarks are managed by Mitsubishi Auto Canada