2022 Mitsubishi Eclipse Cross Review For North Bay, Ontario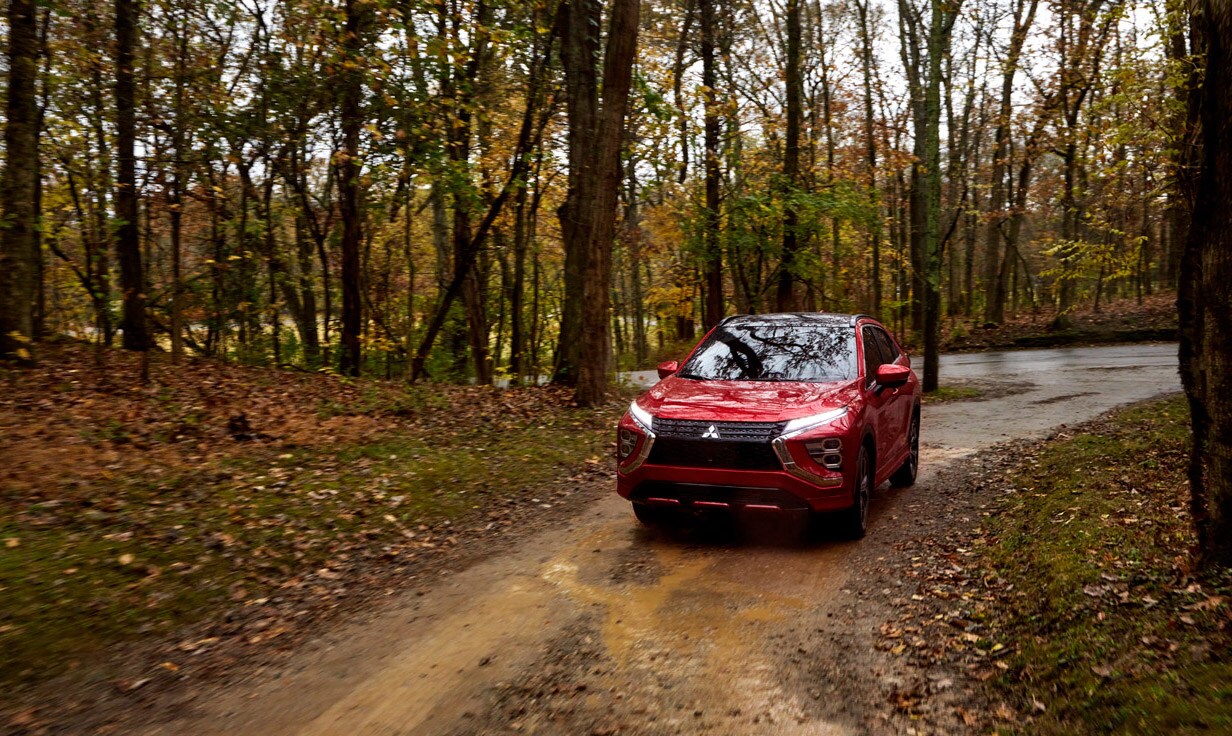 2022 Mitsubishi Eclipse Cross Review
The New 2022 Mitsubishi Eclipse Cross hits the markets with an excellent array of updates and improvements. This year's Eclipse Cross gets refinements inside and out that provide drivers with more technology and amenities than before. Additionally, the 2022 Eclipse Cross has some updated exterior features for a fresh new image that is a bit sportier and more athletic than before, thanks to a new facelift. The Eclipse Cross is also now available as a Cross PHEV to fuel economy and fuel savings choices. Contact North Bay Mitsubishi today to learn more about the updates for the Mitsubishi Eclipse Cross this year and to check out our New 2022 Eclipse Cross inventory.
New Styling and Updated Interior
There are many great new features to look forward to in this year's crossover. The latest Eclipse Cross has a larger and more spacious cabin compared to the year before. It also has some notable added features this year, including standard Android Auto and Apple CarPlay. The 2022 Eclipse Cross comes with a refreshed cabin featuring a new all-black colour scheme for a more sophisticated look. Silver accents throughout the cabin add to its glamorous appearance.
The seats are carefully crafted for comfort, and they include a light-grey colour for a dramatic contrast with the all-black colour scheme on the outside. The infotainment system, which is standard across the Eclipse lineup, has some updates as well for the 2022 model year. The new multimedia centre is relocated to be within closer reach of both the driver and front passenger. The previous touchpad has been replaced with a more intuitive and upscale interface.
There is additional storage space in the Eclipse Cross across the board due to its elongated frame that adds more interior volume for occupants and more storage capacity. More advanced driver-assist safety aids are also added to the Mitsubishi Eclipse Cross for 2022, with standard forward collision avoidance. A multi-view camera is available to help with reversing and parking. You can also add on a bundle of safety aids with your Mitsubishi Eclipse Cross, including blind-spot monitoring and adaptive cruise control. The Eclipse Cross also has a head-up display for its infotainment system this year to make it easier and safer for the driver to use. Heated seats are a standard amenity as well for the Eclipse Cross. Interior LED lighting is available, and the top trims have leather seating.
2022 Mitsubishi Eclipse Cross Interior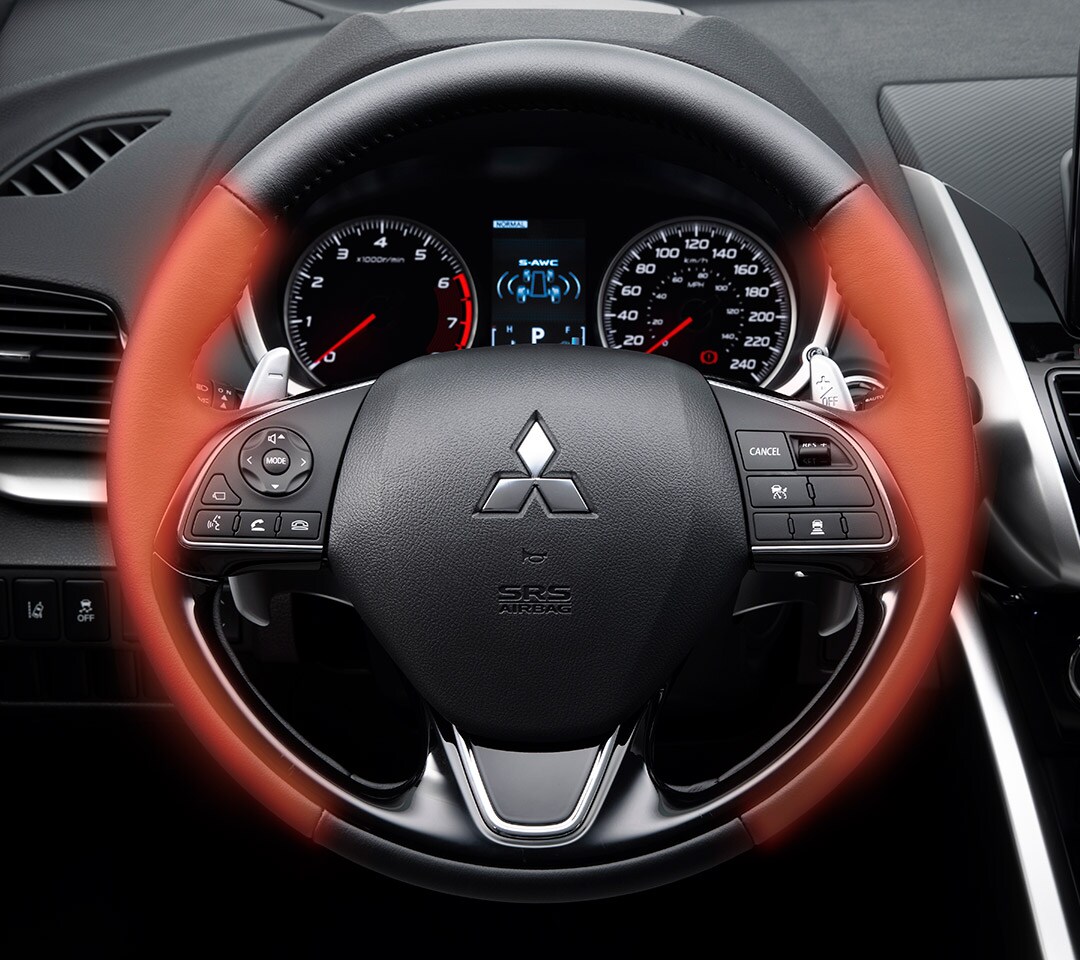 2022 Mitsubishi Eclipse Cross Exterior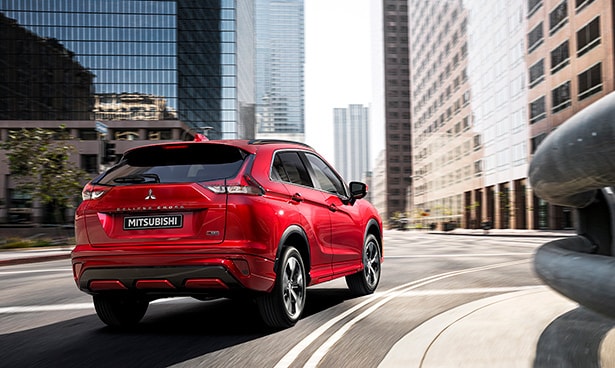 Exterior Facelift, Drive, and Fuel Economy
This year, the 2022 Eclipse Cross is 140 millimetres longer than its predecessor. That translates to a more commanding exterior design in addition to adding more space in the cabin. As part of its facelift this year, the 2022 Eclipse Cross has new LED lighting on the front end. It has a redesigned front fascia as well, and you can also now enjoy standard daytime running lights that enhance the crossover's visibility and style. A fun and engaging driving experience returns for the Eclipse Cross in the 2022 model year. The latest Eclipse is powered by a turbo 1.5-litre engine with four cylinders.
Along with this sporty engine, the Eclipse Cross comes with standard all-wheel drive for precise traction and handling. It uses a smooth-shifting continuously variable automatic transmission. If you want even more driving excitement, you can choose from one of eight driving modes, including a speedy sport mode that gives the Cross a boost of power on demand. The 2022 Mitsubishi Eclipse Cross has a fuel economy of 9.3L combined city and highway.
North Bay Mitsubishi is Ready to Help
If you're looking for more details on the 2022 Mitsubishi Eclipse Cross, our dealership can provide all the information you want to know about the Eclipse Cross and its features.Visit North Bay Mitsubishi to learn more about the latest Cross and schedule a test drive to get behind the wheel. You can also find out more about pricing for the car and payment options through our helpful finance centre.
2022 Mitsubishi Eclipse Cross Inventory In North Bay, ON
The Mitsubishi name and all trademarks are managed by Mitsubishi Auto Canada